Awarded Golden Fiddle Lifetime Achievement Award 2023
Inducted to South Australian Music Hall of Fame 2021
Welcome to my musical "Shed" :-)
solo is fun
but let me introduce you to the Bands that make & made up the years!
running since 1998
and now
sponsored by

Just Better Care NSW !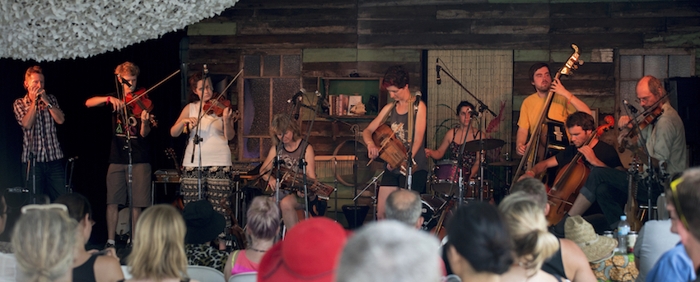 / Totally Gourdgeous (since 1998)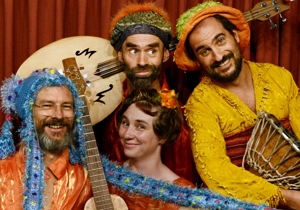 / The Apostle String Band Tours /BluGuru since 2010 / with Goldheist 2020


BluGuru within Andrew Clermont's Supper Club @ The Capitol Theatre, Tamworth

and occasionally with The Borderers in Oz & Europe plus a hearty tour with Kavisha Mazzella early 2019
All corners Covered (with Cellist Rachel Johnston) mid 2015 to end 2016

Andrew would like to thank the following for their support:
Gilchrist Mandolins for the Legendary F-5 Mandolin
Roger Buckmaster 4 string Violin - the go to for recordings and other special moments!
Penelope Swales for the Gourdgeous musical instruments - Gourdalins!
Epoch Violins for the Sunset, BluGuru & White Dove Fiddles & mountains of support
Maton Guitars for the amazing Bunyan Pine 12-string Guitar
White Swallow Banjos - they fill the room with great Twang!!
But sadly the maker of them, Alan Funk has in May 2021 pass on
Tommy Crow (Alice Springs) for the great crocodile painting on my 'A' Didgeridoo - courtesy of Alan Dawson.
Jon Armstrong Photographics and "Shot by Jake" for main publicity shots
Long Grass Clothing for wonderful long leg jeans support!
and our main sponsor provider for my Supper Club in recent years is
Just Better Care NSW
and Vikki Page for looking after Andrew Clermont's International Supper Club,
Tamworth CM Festival - now in it's 3rd decade! Previous support came from Clearview IT

and remembering Ollie Francis and our time as Celtic Conundrums variously
at Glen Innes Celtic Fest and in the snow @ Charlottes Pass Hotel

My dear Clans for their voluntary & involuntary support!
Chris Simmons for handling the mid history of this web site.
The Friends & Fans - you're the Best!

Thanks for looking in and contemplating the world via Clermont.
This site was originally prepared by Steve Wainright in about 1998,
old school friend Chris Simmons then directed my up dates.
New videos, photos, CDs & stories
suggestions/ thoughts / contributions are more than welcome (
See Contact page
).

Big thanks to those of you who are able to come to the various performances, say
hello in/from the most unexpected parts of the world, or who drop in the occasional
letter/ email/ phone greeting.

The world family is a wonderful experience
and I verily appreciate the warm returns
given and shared.

Yours in the Light & Magic of Music,
Andrew Clermont