Clermont Fiddle Jump 1987 by Philomena Hisco

The Photo House - Press any photo to see a larger version.



The Jarra Forest near Margaret River, WA, Australia

This be a Sample item of my 'Being There' BIG PICS
AVAILABLE NOW TO BUY !!! BIG AS A DOOR / WALL OR MODEST A3 & A4
Here below is a look back through the years of tours mainly prior to 2010
Dya Singh in Thailand Tour 2007
Dya Singh USA to England Tour 2007
or the "How I met Josh" Tour
Totally Gourdgeous Euro Tour 2008
Dya Singh USA2India Tour 2008
Facebook
for a more living casual browse



remnants of -

Myspace


surprisingly, still a few sites

A Workshop Photo in Denmark WA The Posters Pics -

just click on them to enlarge




by Amanda Gilmour



by Jon Armstrong


pics Shot by Jake - see the Portraits below
Seriously Earlier Tour Pics & Montages!
Totally Gourdgeous in Melboune & Adelaide
4 Worlds of Clermont - Sup Club/ Brigalow/ Lawnmowers/ Fiddlers Fest
Clermont's Picture Montages from Kenya/ Austria/Canada/USA
Dya Singh & Tibetan Supper Club
Fav Band Photo Montages - Jigzag/ Dirty Lucy/TotallyG
Totally Gourdgeous earlier Poster Montages
The Supper Club circa 2002
Dya Tour Art from Clermont VidCam
Dya Singh World Touring
Thanks from Edmonton,Alberta, Heart Foundation
Helen Mitchell tracks Clermont down
The Supper Club 2004 artist detail
Pauline's Art Page
The Instruments - by "Shot by Jake"
- just click on the pics to enlarge
Maton 12-string - Bunyan Pine Top





Didgeridoo





Mandolins






White Swallow Banjo






these taken by assorted fine folk!
Epoch Fiddles






The Old Fiddle of Murrurrundi




Earlier Band Memories
Totally Gourdgeous






Fiddlers Festival & Summit (memories!)












Random early Band moments and collaborations












The Tamfest Supper Club






The NoHoldsBarred Australian Fiddle Contest early years


t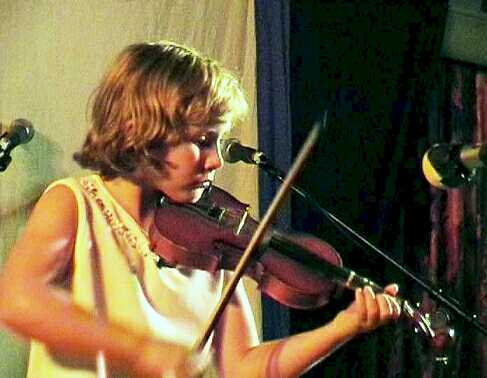 You Saw and Sent!






And the Supper Club in action Finale January 2008 taken kindly by Joe Summers